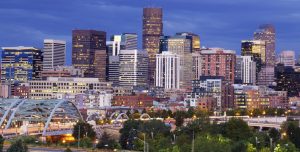 "How's the market?" asks Massimo, the owner of a Shangri-La Coffee, a local cafe I frequent in the Highlands neighborhood next to my office. "Well, the market is actually great, which is long overdue" – I say, taking a bite of a delicious ham and cheese quiche :-).
On the serious note, reality of Denver real estate market year-to-date has been that of  low inventory of properties and high number of Buyers, who most importantly are able and ready to buy. Statistics show that both residential and condo sales are up from last year and numerous sources have reported that inventory is down about 40% in Denver.
Real Estate Economy Watch has reported that new semi-annual survey of 38 of the nation's leading real estate economists and analysts by the Urban Land Institute's Center for Capital Markets and Real Estate says "Housing starts will nearly double and home prices will begin to rise in 2013, with prices increasing significantly in 2014". The economists foresee broad improvements for the nation's economy, real estate capital markets, real estate fundamentals and the housing industry through 2014, including projected increase in home prices, drop in vacancy rates for commercial properties, rise in hotel occupancy and increase in rents for all types of properties.
Busy selling season is expected this spring and summer, so if you are a Seller in Central Denver who has been holding off, now might be the best time for you to sell in years – depending on the area, we are expected to see flat or slightly higher home prices ahead. For those of you who are Buyers right now, keep in mind that multiple offers are back and well priced properties in good locations are going fast – good example of that is our new project in Berkeley, scheduled to be completed this summer, but 2 homes are already under contract! Bank letter and skilled real estate who knows how to negotiate in competitive market are an absolute requirements  for a successful closing
Talk to your preferred real estate professional, e-mail or call me if you don't have one and I'll be happy to help!